Point Alexander Branch
NEW ITEMS - May 2021
| | |
| --- | --- |
| Adult Fiction | |
| Abrams, Stacey | While Justice Sleeps |
| Andrews, Mary Kay | The Newcomer |
| Bohalian, Chris | The Hour of the Witch (Large Print) |
| Brown, Dale | Arctic Storm Rising |
| Dave, Laura | The Last Thing He Told Me |
| Deaver, Jeffery | The Final Twist |
| Deverell, William | Stung |
| Feng, Linda Rui | Swimming Back to Trout River |
| Fuller, Claire | Unsettled Ground |
| Gnuse, A. J. | The Girl in the Walls |
| Grisham, John | Sooley |
| Hunter, Stephen | Basil's War |
| Jenoff, Pam | The Woman with the Blue Star |
| Kalla, Daniel | Lost Immunity |
| King, Thomas | Sufferance |
| Korelitz, Jean Hanff | The Plot |
| May, Peter | The Night Cry |
| McKenzie, Catherine | Six Weeks to Live |
| Montgomery, Erika | A Summer to Remember |
| Mustian, Kelly | The Girls in the Stilt House |
| Patterson, James | 21st Birthday |
| Powning, Beth | Sister's Tale |
| Ragnar Jonasson | The Girl Who Died |
| Robinson, Peter | Not Dark Yet |
| Rutherfurd, Edward | China, a novel |
| Swan, Karen | The Secret Path |
| Vandermeer, Jeff | Hummingbird Salamander |
| Weiner, Jennifer | That Summer |
| Weir, Alison | Katharine Parr, the Sixth Wife |
| | |
| Adult Non-Fiction | |
| Bonneau, Anne-Marie | Zero-Waste Chef |
| Butcher, Marlis | Park Bagger |
| Callan, Kevin | The Happy Camper |
| Callan, Kevin | Top 60 Canoe Routes of Ontario |
| Castner, Brian | Stampede |
| Gunter, Jen | The Menopause Manifesto |
| Nolan, Tara | Raised Bed Revolution |
| Nolan, Tara | Gardening Your Front Yard |
| Perry, Bruce D. with Winfrey, Oprah | What Happened to You? |
| Raichlen, Steven | How to Grill Vegetables |
| Ricardo | Sheet Pan Everything |
| Wylie, Tammy | Raised-Bed Gardening for Beginners |
Chalk River Branch
NEW ITEMS - May 2021 to Mid-June

DVDs
Black Sails: The Complete Series
News of the World
Promising Young Woman
Adult Non-Fiction
You are Your Best Thing: Vulnerability, Shame Resilience, and the Black Experience by Tarana Burke (editor)
We'll Do This 'til We Free Us: Abolitionist Organizing and Transforming Justice by Mariame Kaba
Humble Pi: A Comedy of Maths Errors by Matt Parker
My Remarkable Journey: A Memoir by Katherine G. Johnson
Helgoland: Making Sense of the Quantum Revolution by Carlo Rovelli
The Menopause Manifesto: Own Your Health with Facts and Feminism by Jen Gunter
The Day the World Stopped Shopping by J. B. MacKinnon
Venison: A Complete Guide to Hunting, Field Dressing and Butchering, and Cooking Deer by Jose L. Souto
Everyone's Table: Global Recipes for Modern Health by Gregory Gourdet
Makeup is Not (Just) Magic: A Manga Guide to Cosmetics and Skin Care by Ikumi Rotta
Great Hunting Rifles: Victorian to the Present by Terry Wieland
Black Girl, Call Home by Jasmine Mans
Two Trees Make a Forest: In Search of My Family's Past Among Taiwan's Mountains and Coasts by Jessica J. Lee
Adult Fiction
While Justice Sleeps by Stacey Abrams
The Newcomer by Mary Kay Andrews
Find Your First by Linwood Barclay
Any Rogue will Do by Bethany Bennett
If I Disappear by Eliza Jane Brazier
Dark Road Home by Anna Carlisle
Spin by Patricia Cornwell
A Daughter's Return by Josephine Cox
The Saboteurs by Clive Cussler
The Final Twist by Jeffrey Deaver
Girl A by Abigail Dean
The Anatomy of Desire by L. R. Dorn
The Woman Who Walked into Doors by Roddy Doyle
Butter Honey Pig Bread by Francesca Ekwuyasi
Girl in the Walls by A. J. Gnuse
Bone Canyon by Lee Goldberg
Sooley by John Grisham
The Other Black Girl by Zakiya Dalila Harris
Act Your Age, Eve Brown by Talia Hibbert
Golden Girl by Elin Hilderbrand
The Art of Murder by Kevin Hopkins
Reserved for Murder by Kevin Hopkins
Unfinished Business by J. A. Jance
The Woman with the Blue star by Pam Jenoff
Sufferance by Thomas King
Pachinko by Min Jin Lee
Six Weeks to Live by Catherine McKenzie
The Summer of Lost and Found by Mary Alice Monroe
Everything I Never Told You by Celeste Ng
21st Birthday by James Patterson
The Secret Lives of Church Ladies by Deesha Philyaw
Ridgeline by Michael Punke
The Duke and I by Julia Quinn
Such a Fun Age by Kiley Reid
Legacy by Nora Roberts
The Woman in the Dark by Vanessa Savage
Beach House Romance by Cora Seton
Winter's Mourn by Mary Stone
The Secret Path by Karen Swan
Family Reunion by Nancy Thayer
Hummingbird Salamander by Jeff VanderMeer
That Summer by Jennifer Weiner
Jonny Appleseed by Joshua Whitehead
Jackpot by Stuart Woods
Sci-Fi / Fantasy
Penric's Progress by Lois McMaster Bujold
To Be Taught, If Fortunate by Becky Chambers
The Haunting of Tram Car 015 by P. Djèlí Clark
A Master of Djinn by P. Djèlí Clark
The Midnight Library by Matt Haig
Klara and the Sun by Kazuo Ishiguro
The Space Between World by Micaiah Johnson
A Memory Called Empire by Arkady Martine
Every Heart a Doorway by Seanan McGuire
Down Among the Sticks and Bones by Seanan McGuire
The Memory Police by Yoko Ogawa
Remote Control by Nnedi Okorafor
The Midnight Bargain by C. L. Polk
Black Sun by Rebecca Roanhorse
Sorrowland by Rivers Solomon
Ambergris by Jeff VanderMeer
Fugitive Telemetry by Martha Wells
The Rage of Dragons by Evan Winter
Picture Books / Easy Readers
Daisy by Jessixa Bagley
We Love Fishing! by Ariel Bernstein
Windows by Julia Denos
Oona by Kelly DiPucchio
No Pants! by Jacob Grant
The Wrench by Elise Gravel
Itty-Bitty Kitty-Corn by Shannon Hale
Julia's House Moves On by Ben Hatke
Eyes that Kiss in the Corners by Joanna Ho
Raven, Rabbit, Deer by Sue Farrell Holler
My Monster and Me by Nadia Hussain
Something's Wrong! by Jory John
Moana and Pua by Melissa Lagonegro
Moana's New Friend by Jennifer Liberts
C is for Country by Lil Nas X
A New Day by Brad Meltzer
How to Catch a Clover Thief by Elise Parsley
(Sittin' On) the Dock of the Bay by Otis Redding
The Shadow & the Candle by Dennis Scherer
Emergency Kittens! by Jody Jensen Shaffer
I Love You More than Plunder! by Kyle Sullivan
Juvenile Non-Fiction
Imaginary Borders by Xiuhtezcatl Martinez
The New Queer Conscience by Adam Eli
Taking On the Plastics Crisis by Hannah Testa
The Kingfisher Space Encyclopedia by Dr. Mike Goldsmith
The Bare Naked Book by Kathy Stinson
A Shot in the Arm by Don Brown
This is What I Know about Art by Kimberly Drew
Concrete Kids by Amyra Leon
China by Lori Dittmer
Egypt by Lori Dittmer
Rome by Lori Dittmer
The Genius of the Vikings by Sonya Newland
Juvenile Fiction
Doggo and Pupper by Katherine Applegate
Simon and Chester: Super Detectives! by Cale Atkinson
Siha Tooskin Knows the Catcher of Dreams by Charlene Bearhead
Siha Tooskin Knows the Sacred Eagle Feather by Charlene Bearhead
King and the Dragonflies by Kacen Callender
Avatar the Last Airbender: The Lost Adventures - Team Avatar Tales by May Chan et al.
Anyone's Game by Sylv Chiang
Rising Star by Sylv Chiang
Raya and the Last Dragon: The Graphic Novel by Disney Comics
Mr. Dog and the Kitten Catastrophe by Ben Fogle
Sugar Plum Ballerinas: In Two Acts by Whoopi Goldberg
Lost Stars by Erin Hunter
A Warrior's Spirit by Erin Hunter
Jurassic Peck by Cyndi Marko
Klawde - Evil Alien Warlord Cat: Enemies by Johnny Marciano and Emily Chenowth
Raya and the Last Dragon: Deluxe Junior Novelization by Tenny Nellson
Ikenga by Nnedi Okorafor
Big Nate: In Your Face by Lincoln Peirce
Big Nate Stays Classy by Lincoln Peirce
Midnight Train by Angie Sage
Mr. Penguin and the Lost Treasure by Alex T. Smith
Mr. Penguin and the Fortress of Secrets by Alex T. Smith
Mr. Penguin and the Catastrophic Cruise by Alex T. Smith
The Last Resort Oasis by Geronimo Stilton
The Last Shadow Warrior by Sam Subity
Shark Bait by Jeff Szpirglas and Danielle Saint-Onge
The Greedy Gremlin by Tracy West
Young Adult
Victories Greater than Death by Charlie Jane Anders
Fangs by Sarah Andersen
Shadow and Bone by Leigh Bardugo
Siege and Storm by Leigh Bardugo
Ruin and Rising by Leigh Bardugo
Rule of Wolves by Leigh Bardugo
Fire Keeper's Daughter by Angeline Boulley
A Song of Wraiths and Ruin by Roseanne A. Brown
Felix Ever After by Kacen Callender
The Black God's Drums by P. Djèlí Clark
The Gilded Ones by Namina Forna
Stage Dreams by Melanie Gillman
The Ones We're Meant to Find by Joan He
Lovesickness by Junji Ito
Catwoman: Soulstealer by Sarah J. Maas
LaGuardia by Nnedi Okorafor
Library of Souls by Ransom Riggs
Son of a Trickster by Eden Robinson
Trickster Drift by Eden Robinson
Sorcery of Thorns by Margaret Rogerson
The Light at the Bottom of the World by London Shah
Lost in the Never Woods by Aiden Thomas
The Ancient Magus' Bride Vol. 10 and Vol. 11 by Kore Yamazaki
Oct. 19, 2022, 3:41 p.m.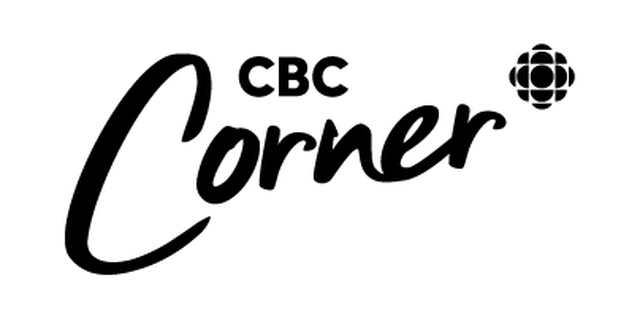 CBC Corner - Discover the best Canadian shows, stories & more. This digital portal allows …
Aug. 2, 2022, 12:01 p.m.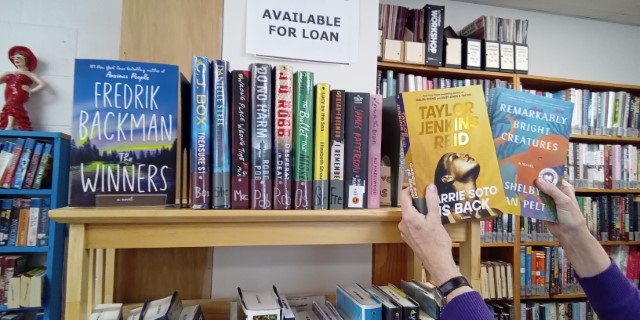 Libraries are HOT! Come in and borrow some of the New Books, hot off the …
June 8, 2022, 4:20 p.m.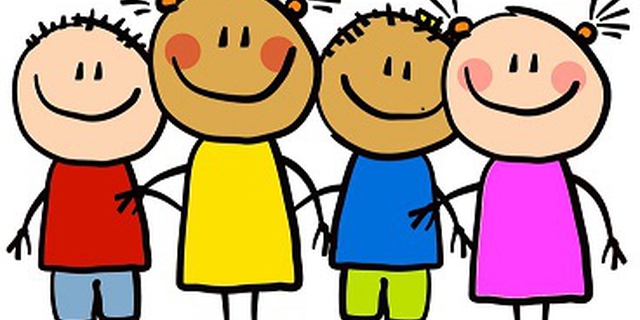 The Laurentian Hills Public Library Board is accepting applications for the position of CEO / …