The Library provides lots of programs and services for children. Just because you are small doesn't mean you can't do big things at your library! Just look at some of the things you can do...
Get Your Own Library Card
Membership is free! Just come into the library with your parent or guardian to sign up for your own free library card.
Once you have a card, you will be able to sign out books, use the library's computers, do online research, and more...!
Attend Children's




Programs & Special Events

Attend story time sessions each week, and special events throughout the year. Books, crafts, giggles and laughs, what could be better?

Join the Annual




TD Summer Reading Club

Summer reading is fun in the program sponsored by the TD bank. Each year a new theme is chosen that is designed to interest and entertain junior readers.
Use the Library's




Children's Computers

The Point Alexander Library has a special computer for children! This user-friendly computer has a colourful keyboard, a tiny mouse and a touch screen monitor. It is loaded with computer programs for early learning and literacy, and was designed for children from preschool to age 9.

Search the Library's




Online Catalogue

The Library has a large collection of children's books, movies, CDs and audiobooks. And now you can search our catalogue online.

To get started on your search, visit our online catalogue »

Would you like to see your favourite book turned into an action-packed, interactive cartoon? Well, that's just what TumbleBooks and Magic Blox are: talking books! Now you can read animated picture books, read-along books and stream audiobooks!

(Animals, Science, Health)
The information source for emerging readers! Specifically designed to meet the needs of PreK-3 readers, PebbleGo databases support literacy and build a foundation for a lifetime of learning. Users can click Listen to engage the read-aloud feature and follow along with text-highlighting, and play games or answer the Question of the Day! Modules include: Animals, Science & Health (Animals includes Dinosaurs).
https://shell.pebblego.com/modules/?sqs=5v7zfQk190wPLFnGz08fbw==
Search Online Databases
The Library now provides access to several online databases, two of them made just for kids! Have a homework assignment? Working on a project or report? Need information and resources? Login to one of the databases below using your library card number and the easy-to-use picture searches will help you find tons of information. It's like using an encyclopedia on the Internet!
OverDrive for kids

Audience: Kids (Kindergarten-Grade 8).
Access: Use Inside or Outside Library | Sign in with Your Library Card

"EBSCO login is 14 digits beginning with 227140000 and ending with your library number in 5 digits. (##### or 00###)"

Primary Search Contains full-text for popular children's magazines, easy-to-read encyclopedic entries and a vast image collection. Children can learn about a variety of topics, including endangered species, famous musicians, fitness and space exploration.
Surf the Net KidStyle!
Do you like to surf online? We've compiled some fun sites for kids! But, remember, you must ALWAYS practice online safety.
Before you visit any website, ask your parents for permission! Not sure how to be safe online?
Read My Rules for Online Safety »
Disclaimer: While this website may contain links to third-party sites, the Laurentian Hills Public Library and its web designers are not responsible for the content of any linked sites, including any damages that might result from visiting these pages. We provide these links as a convenience and do not endorse the organizations or contents of any linked sites.
June 1, 2023, 4:17 p.m.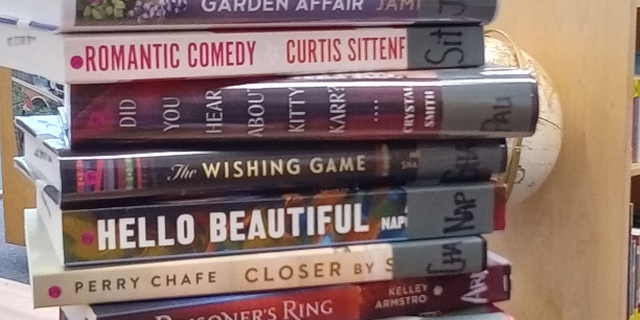 Booklover alert! Here are some items on our "New Books" shelves on 1 June. Enjoy …
Oct. 19, 2022, 3:41 p.m.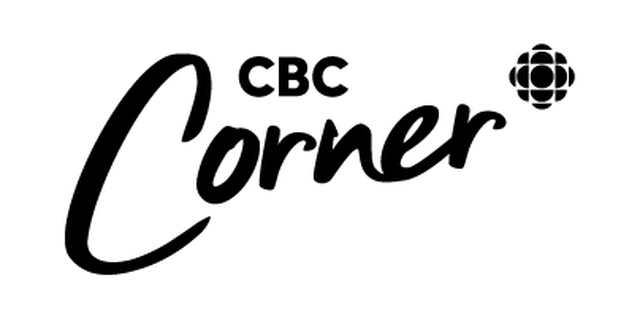 CBC Corner - Discover the best Canadian shows, stories & more. This digital portal allows …
April 19, 2022, 6:28 p.m.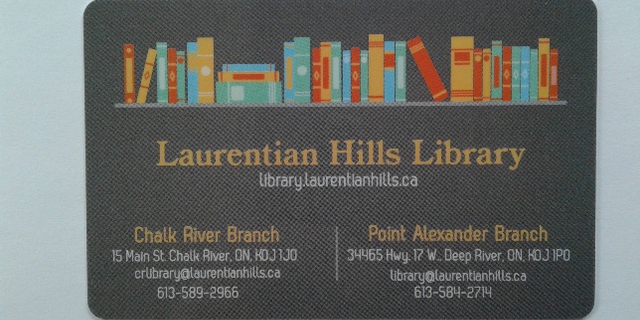 WE'RE FINES-FREE! Did you know that in Spring 2022 the Library went fines-free? That is …