NEW HOURS

Beginning 2 May, both branches of Laurentian Hills Library moved to new opening schedules, welcoming back all our patrons and volunteers.
The doors are open for in-person visits, but curb-side service is still available upon request.
The new schedules are as follows:
CHALK RIVER
Monday and Wednesday 3 – 5 pm; Tuesday and Thursday 6 - 9 pm; Saturday 12 - 2 pm.
POINT ALEXANDER
Monday 1 - 3 pm; Tuesday, Wednesday, Thursday and Saturday 10 am - 12 and 1 - 3 pm; Saturday 10 am - 12.
WE'RE FINES-FREE FOR 2022!
The Library has gone fines-free! You are still responsible for returning all the items you borrow, should still expect to receive reminders for overdues, and be charged for replacment of lost items. If your items are overdue and you'd like to make a donation, we suggest making a donation to the Food Bank.
A NEW LOOK FOR YOUR CARD

We have lots to offer, including brand-new Membership Cards, the same number with a whole new look. Come in and ask for yours.
Aug. 2, 2022, 12:01 p.m.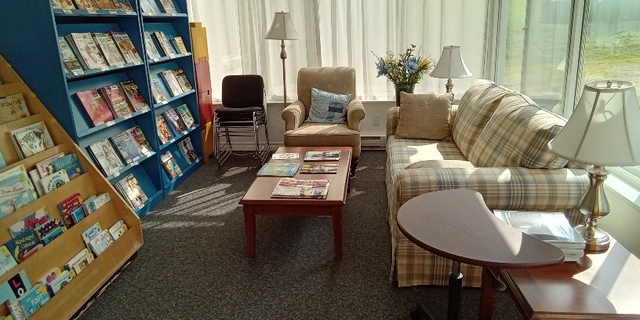 Libraries are COOL! Come in, borrow some books, sit right down, read a magazine or …
June 8, 2022, 4:20 p.m.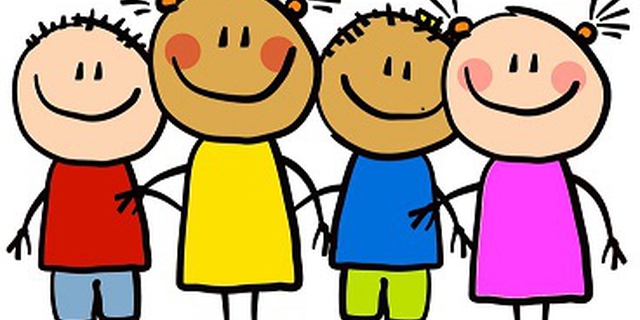 The Laurentian Hills Public Library Board is accepting applications for the position of CEO / …
April 19, 2022, 6:28 p.m.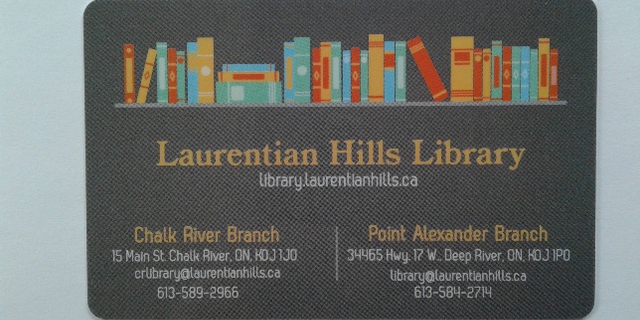 NEW HOURS Beginning 2 May, both branches of Laurentian Hills Library moved to new opening …