You can still borrow items by using Porch Pick-up, our own version of Curbside Delivery. It's easy! Here is how to do it:
Investigate the titles on our NEW BOOKS list, or search the online catalogue on the website https://laurentianhillspl.insigniails.com/Library/Home. You can request some of our many magazines or DVDs as well.

Call the library to leave your list of requests and include your name and phone number or reserve items through the online catalogue using your library card number. If you have difficulty or don't have a library card, please call.

The items will be pulled from the shelves and packaged. When your order is ready you will be notified to pick it up from the porch.

When you return your loans, please put them in the outside Book Return box.

Outside of library hours, please leave a message on the answering machine. There are many good books on the shelves, so please call.
Chalk River 613-589-2966
Point Alexander 613-584-2714
May 23, 2022, 3:49 p.m.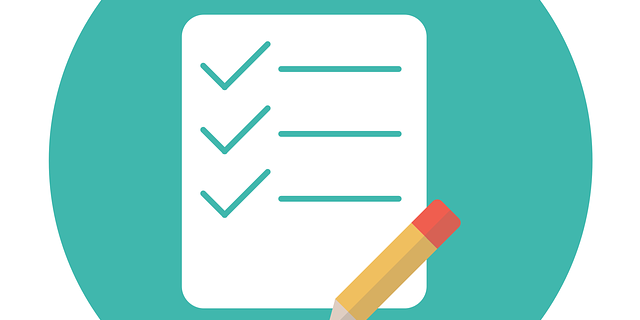 Summer Student Employment 30 hours per week / $15.00 per hour / 4 July to …
May 19, 2022, 4:13 p.m.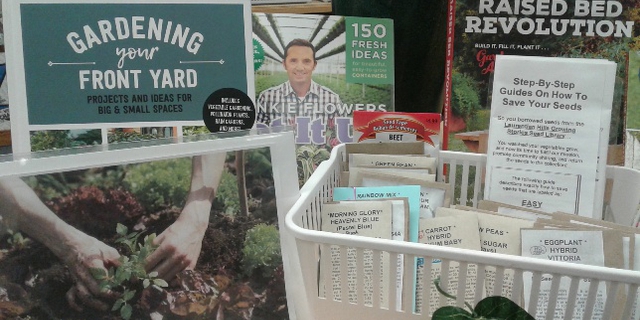 Seeds and books, what do they have in common? Gardening! Laurentian Hills Library has refreshed …
April 19, 2022, 6:28 p.m.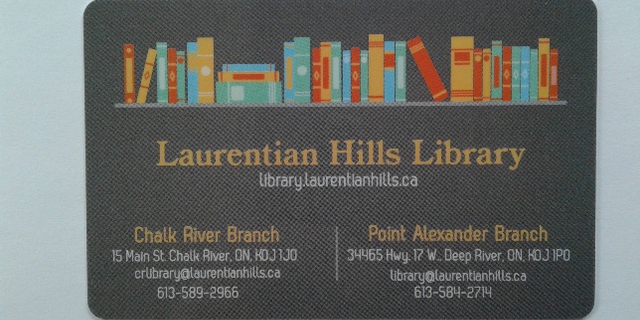 Spring is here! There are changes all around us, including at the Library. Beginning 2 …